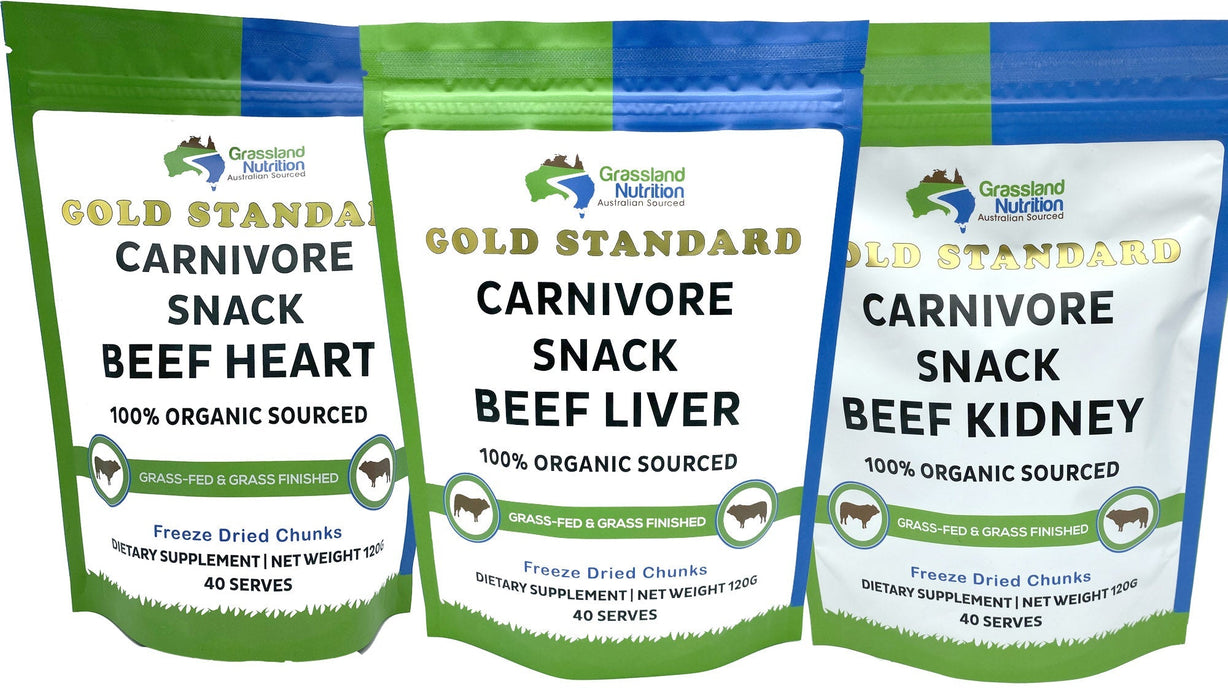 Organ Meat Snack Bundle
Sold out
Original price
$75.00
-
Original price
$75.00
Check out the Grassland Nutrition Organ Meat Snack range with this Organ Meat Snack Bundle containing one 120g bag of each of the following ..
Native grass-fed and grass-finished. Grassland Nutrition's grass-fed snacks are  sourced from OBE ORGANIC in the Australian Channel Country where the cattle grazes freely on a nutrient dense grass diet of over 250 native species of plants watered by the natural rainfall.
3x 120g Freeze dried Chunks
Save Money: Snack Range Chunks worth an equivalent of 240 Capsules.
100% Organic Sourced

Grass-fed & Grass Finished
100% Organic, halal sourced, pure with no fillers, flow agents and no magnesium stearate.
FREEZE DRIED to optimally preserve heat sensitive nutrients, co-factors and biological activity.